Directors & Leadership Team
Graeme Willis
Chairman of the Board
Independent Director
Graeme has had a career spanning over 40 years within financial services, including board and executive management positions with major European and Australasian banks. He has completed a Management Development program at the Harvard Business School. Graeme is a Senior Fellow of the Financial Services Institute of Australasia, Australian Institute of Bankers, Australian Institute of Company Directors, Chartered Institute of Bankers (Scotland) and the Governance Institute of Australia. Graeme was appointed the Chairman of the Board on 30 October 2018, and Chair of the Governance & People & Culture Committee, and member of the Contracts & Pricing and Risk Committee.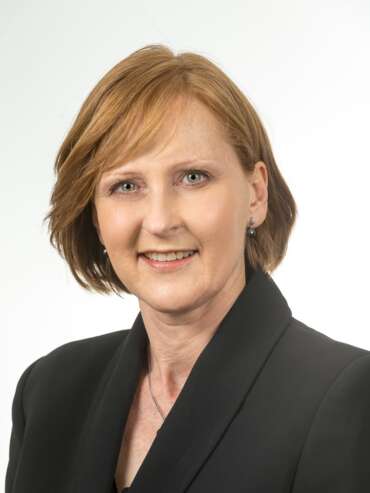 Claudia Bels
Director
Independent Director
Claudia is a professional non-executive Director with extensive legal, governance, risk management and financial expertise. Claudia has over 25 years' experience across the government, member services and international banking and finance sectors having previously held the role of General Counsel & Board Secretary for the Export Finance and Insurance Corporation and General Counsel (and Chief Risk Officer) for the Law Society of NSW. She is currently a Non-Executive Director of Australia & New Zealand Recycling Platform Limited (Techcollect) and Active Super. She also chairs a number of Committees for these companies. Claudia is the Chair of the company's Risk and Contracts & Pricing Committees and is a member of the company's Audit and Governance & People & Culture Committees.
Mark Colless
Director
NGM Group
Mark is currently the Deputy Chief Financial Officer of Newcastle Greater Mutual Group Ltd. He is a Chartered Accountant with over 20 years' experience in financial services industry, chartered accounting and commercial enterprises. Mark holds a Bachelor of Commerce from the University of Sydney and a Master of Business Administration from the Macquarie Graduate School of Management. Mark is a member of the company's Audit and Risk Committees.
Garry Dinnie
Director
Independent Director
Garry is a Director of CareFlight Limited, Integrated Research Limited and a director of a number of private companies. He is also Chair or member of several other Audit & Risk Committees of the NSW public sector and private sector entities. He was previously a partner with Ernst & Young for 25 years specialising in audit, risk, advisory and IT services. Garry is the Chair of the company's Audit Committee and is a member of the company's Risk, Contracts & Pricing, and Governance & People & Culture Committees.
Dale Grounds
Director
The Capricornian
Dale is the CEO of The Capricornian Ltd, and has over 30 years experience in Financial Services, in both urban and regional locations, and has undertaken a range of senior management and executive roles focusing on effective leadership, people, customers, operations, marketing, business analysis/project management and organisational change and improvement. Dale holds a Bachelor of Arts (Economics) UQ, Graduate Diploma of Management CQU, Graduate Diploma of Financial Administration CQU and Master's Degree in Business Administration. Dale is a member of the company's Governance and People and Culture Committees.
Kevin Potter
Director
Heritage and People's Choice Limited
Kevin is Chief Merger Intergation Officer of Heritage and People's Choice Limited. Kevin has more than 30 years experience in the financial services industry and prior to Heritage held senior management roles with Suncorp and National Australia Bank encompassing risk, sales, distribution, product and projects. He has a keen interest in leadership and the role of culture, particularly the importance of psychological safety. Kevin holds a Bachelor of Arts from Latrobe University, Graduate Diploma in Business from Monash University and has completed the Harvard Advanced Management Program and is a member of the company's Digital and Risk Committees.
Rob Ryan
Director
IMB Limited
Rob is the Chief Executive Officer of IMB Limited and joined IMB Limited in 1999. Rob is a director of IMB Financial Planning Limited and The Flagstaff Group. Rob was appointed to the University of Wollongong Council by the NSW Minister for Education and Training in January 2010 and is on the Board of the University of Wollongong in Dubai. Prior to joining IMB, Mr Ryan held the positions of Managing Director, Chief Financial Officer and Company Secretary at Australian Resources Limited. Rob has extensive experience in finance and management at senior executive and Board level, has been involved in the formulation and implementation of strategic business plans and financial restructuring, staff management and development, as well as evaluation of acquisitions and divestments. Rob is a member of the company's Digital and Audit Committees.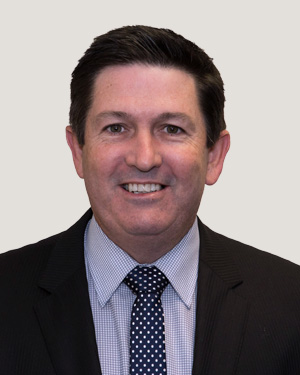 Bruce White
Director
NGM Group
Bruce has been working in the finance and manufacturing industries for close to 30 years. He is Newcastle Greater Mutual Group Ltd's Chief Information Officer. Bruce has 16 years exposure to the operation of payment schemes in Australia. In his current role, Bruce has executive management responsibility of NGM Group's technology and information function, and is Chair of the company's Digital Committee.
Mark Tibbles
Chief Executive Officer
Mark is an accomplished payment professional with over 25 years of experience working in the Information Technology and Payments industry in Australia and overseas. He has held roles at CBA, Westpac, Clydesdale & Yorkshire Bank, Wirecard NZ and Verifone. Mark possesses a wide range of skills covering Payments, E-payments, Merchant Services, Business Relationship Management, Product Management/Development, Sales/Relationship, Strategy, Marketing, Operations and Delivery, Fraud and Risk Management.
Anthony Roberts
Chief Financial Officer
Anthony is a pragmatic, commercially focused finance professional with a track record of accomplishment in enabling organisations to succeed. A fellow of CPA Australia and Master of Commerce from Macquarie University, Anthony has held senior Finance roles in Australia and internationally and has led change and strategic projects as a management consultant and finance executive.
Rubi Westman
Chief Risk Officer
Rubi has over 10 years' experience working in Internal Audit and Operational Risk Management. During this time, Rubi spent several years working as an Internal Audit Manager in a Big 4 CA Firm in Sydney. Rubi has extensive experience in working with Internal Audit and Risk Management policies, procedures and systems across a wide range of industries including Financial Services, Consumer Business, Sales & Marketing, Construction within both Australia and the United Kingdom. Rubi holds a Bachelor of Commerce Degree majoring in Accounting and Commercial Law, and is a Member of the Australasian Mutuals Institute.
Allan McGregor
Company Secretary & Chief Compliance Officer
Allan has over 25 years of experience working in Risk Management, Compliance, Project Management, Governance, Company Secretarial and Internal Audit. During this time Allan has gained extensive experience through roles in Banking, Insurance, Foreign Exchange and Energy industries in Australia including broader involvement in the Asia Pacific region. Allan holds a Bachelor of Science Degree and Master of Commerce in Finance and is a Member of the Governance Institute of Australia.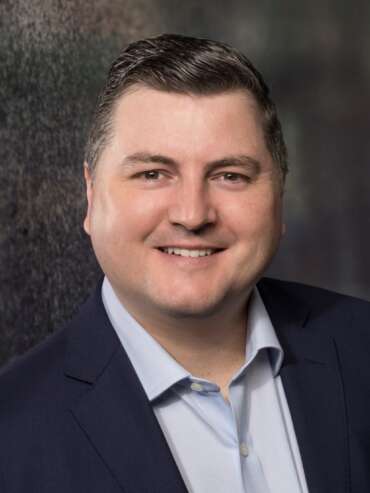 Trent Gunthorpe
Chief Product Officer
Mr Gunthorpe has over 25 years of experience across the Banking and Financial Services Industry. Trent has held senior leadership roles, locally and internationally, for GE Capital, American Express, Cuscal and in Venture Capital. Throughout this time, Trent has developed expertise across the Payments segment, building businesses, launching products, leading multiple high performing teams and delivering major transformations with a passion for driving innovation and change. Trent holds various qualifications in business, banking, quality, project management, technology and is a member of the Financial Services Institute of Australasia, Fintech Australia and the Australian Institute of Company Directors.
Paul Klauzner
Chief Information Officer
Paul is a passionate and accomplished technology leader with over 30 years' experience in IT in Banking, Finance, Transport, and Travel industries. Leveraging his leadership and technology experience, Paul has had an extensive career building and implementing innovative, robust, and secure information technology environments for organisations such as Police Bank, GIO, TNT and Menulog. Paul holds a degree in Electrical Engineering and is an active participant of the various technology-focused forums.
Andy Rigg
Chief Customer Officer
Andy is a successful senior executive with over 25 years of global experience in business creation, expansion, and transformation. A proven and influential leader driving excellence in digital delivery, transformational change, performance improvement, people management and mergers and acquisitions. Andy has a reputation for delivering strong results in revenue growth, cost control, and increased efficiency, supported by high levels of staff engagement. During his time, Andy has gained vast experience across a range of financial institutions, including NAB, MoneyTech Limited, Xinja Digital Bank, Credit Union Australia and Barclays Bank. Andy holds an MBA and successfully completed an Executive Leadership Program at Harvard Business School.